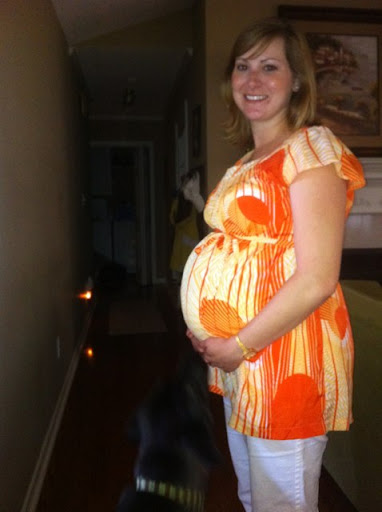 I'm super thankful today. I am 37 weeks pregnant today, which means I'm full term, which means that if Campbell comes now, he will be fully developed and functional.
So, 3 weeks until my due date. I will post some nursery pics soon. It's practically finished. Just need to hang a few items on the walls.
And Winnie has been sweet and helpful as usual. She likes to go in campbell's room and sniff and lay by his crib. She will be a sweet big sister!